How to negotiate a salary; and other development services.
Other Challenges some job seekers face:
Experienced Workers
Post-Military
People with Disabilities
Women and Minorities
Teenagers
Locating part time and seasonal employment https://www.part-time.careerbuilder.com, https://www.coolworks.com, https://www.indeed.com, https://www.seasonalemployment.com/
*following are list of Employers who hire Ex-Offenders:
Tech Innovation Global Incorporated. All Rights Reserved (see terms and conditions).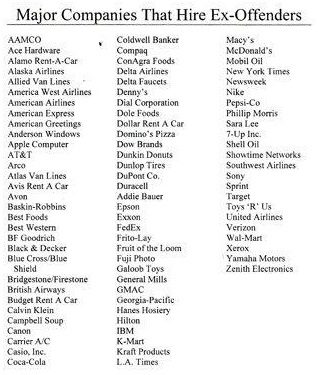 Temp agencies that hire felons
https://successfulrelease.com/staffing-agencies-that-hire-felons/